We had an early Thanksgiving yesterday as we are scattering in different directions on the actual day this year. My niece and nephew joined us so we had 8 for dinner. Here's what was on the early Thanksgiving menu.
I roasted a large turkey, a twenty-pounder, so everyone could have leftovers.  The tricky part with a large bird is turning it over. It helps to have someone steady the roasting pan. The turkey came out great: nice and moist but with a crisp skin due to the high heat at the end. I think this is the third time I've used this recipe and it has never disappointed.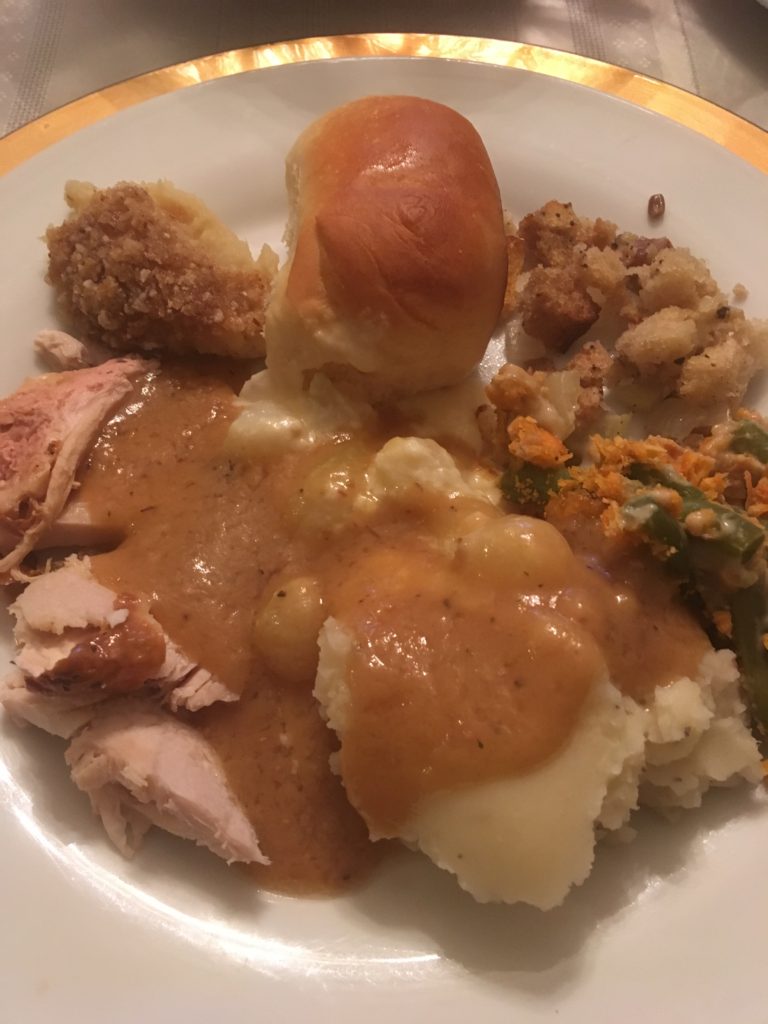 I made creamed onions, a family tradition. We all love them but peeling the little boiling onions is such a pain. I gambled and bought frozen pearl onions. They came out great!
I bought sweet potatoes rather than yams to make the sweet potato streusel. They tasted great but I missed the bright orange color!
We had green bean casserole, dressing, mashed potatoes, gravy, rolls and a really nice new salad with arugula, radicchio, endive, oranges, shallots and kalamata olives. The recipe was from Ina Garten's new book, Cook Like a Pro (Amazon link). It was the perfect accompaniment to the meal.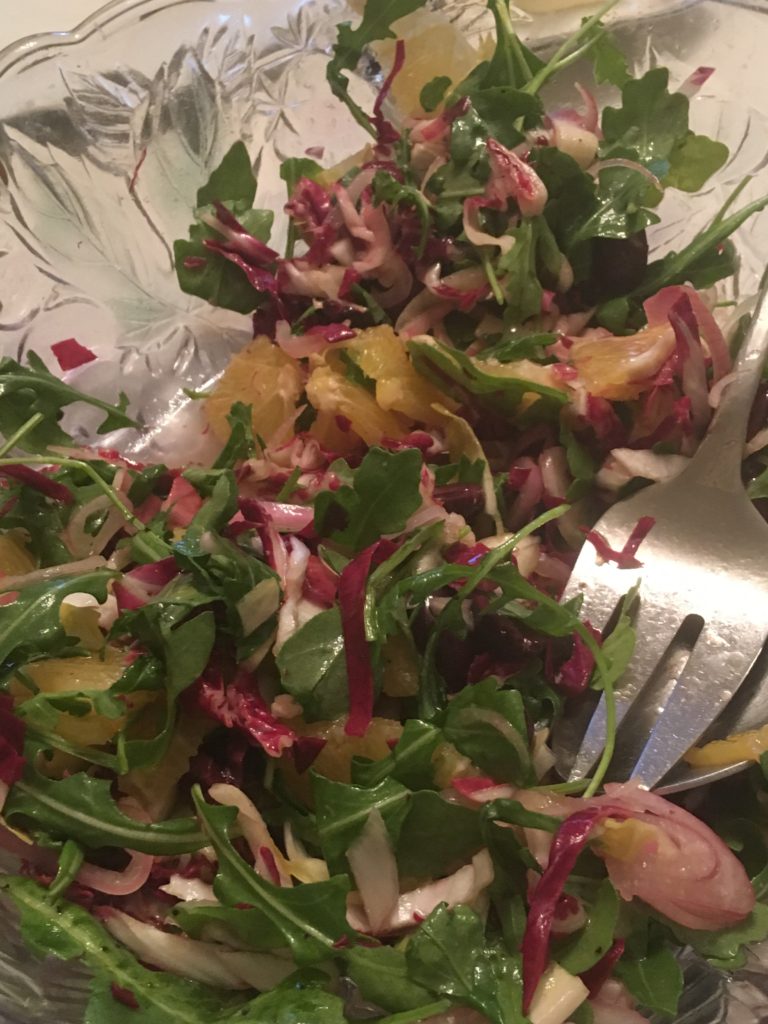 There was also dessert of course! Apple pie, lemon meringue pie and cranberry cheesecake.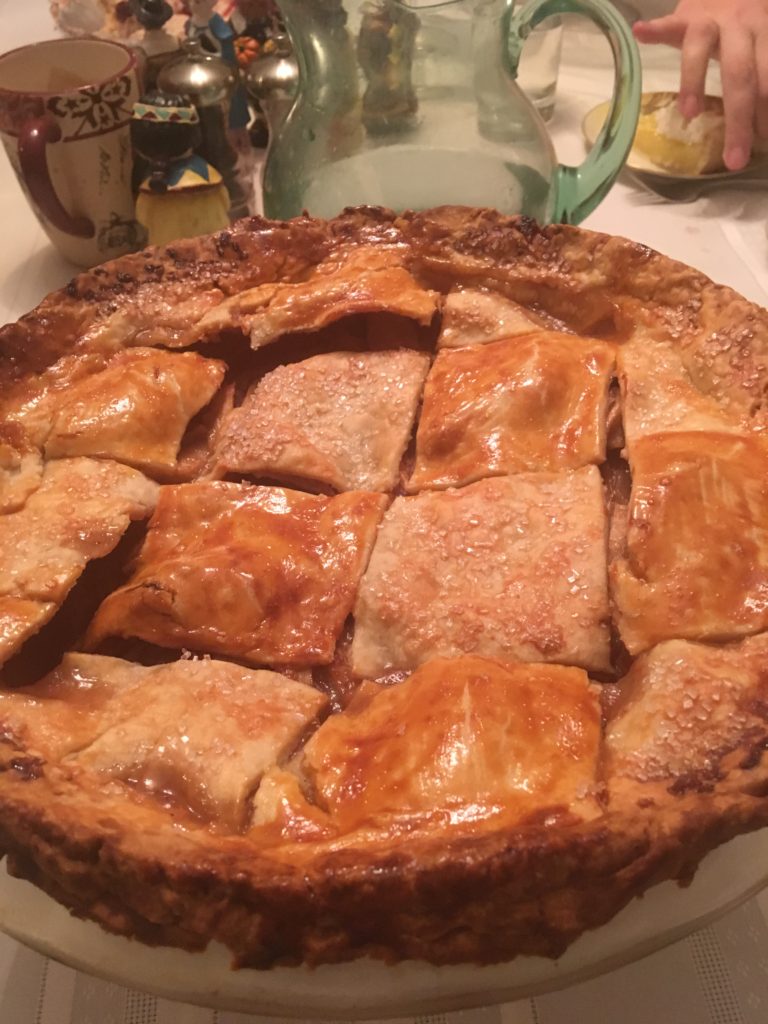 My eldest got fancy with the crust on the apple pie and made this checkerboard pattern on top by brushing egg yolk on half the squares and egg whites on the other half. She saw it on MarthaStewart.com.