Yesterday I mentioned that since I wanted some cooked chicken AND my chicken broth supply was low, I bought a whole chicken even though they were not on sale.  Made some lovely "poached" chicken basically, plus some to-die-for broth. Poured the broth through a strainer and into two large jars I keep for this and popped them in the fridge yesterday. More details on how to make your own chicken broth here.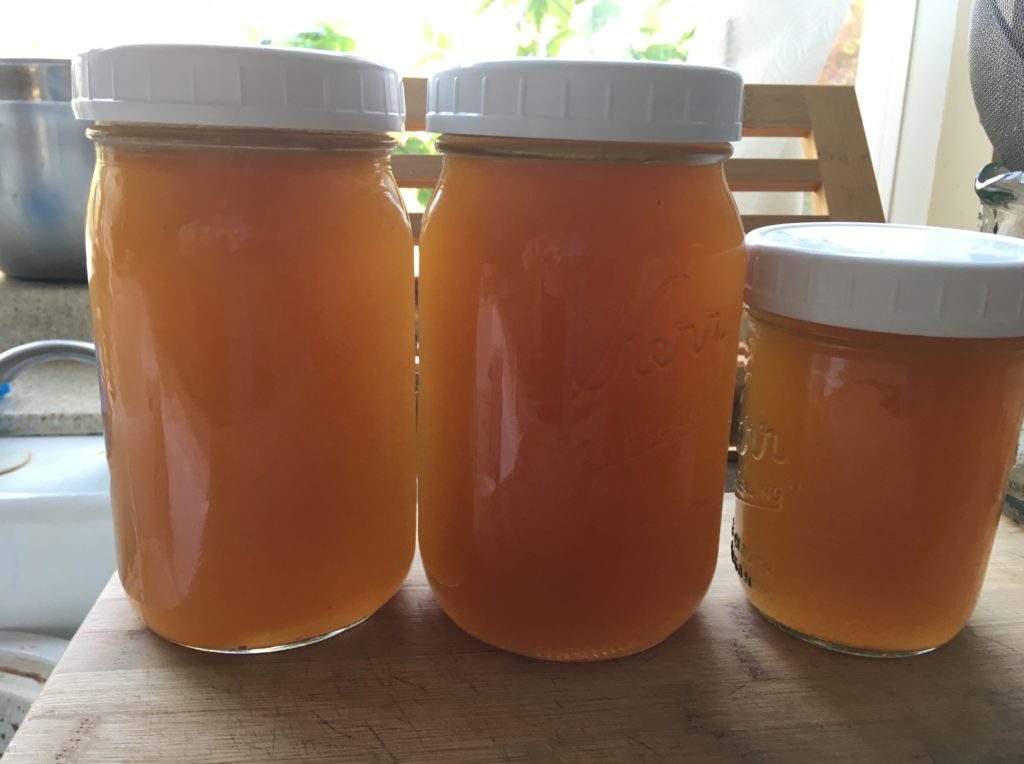 My college girl came home from college sick this afternoon and as she lay on the couch, feverish, said "Do you have any chicken broth?"  Well, yes I do!  Needed a bit more salt I noticed after I warmed up a mugful, so stirred that in. Definitely hit the spot for her.  She didn't even want soup. Just broth.  Several mugfuls over the course of the day.  Plus some Jello and fruit juice.
Sorry she's sick but so happy I had this on hand in the fridge. Also, so happy that this is what she craved.