A currently inactive blogger posted this recipe back in March I think. Her blog's not a food blog or I'd link to it, but since she's not posting anymore I'm not sure what she'd like. If I hear from her, I'm happy to add a link back.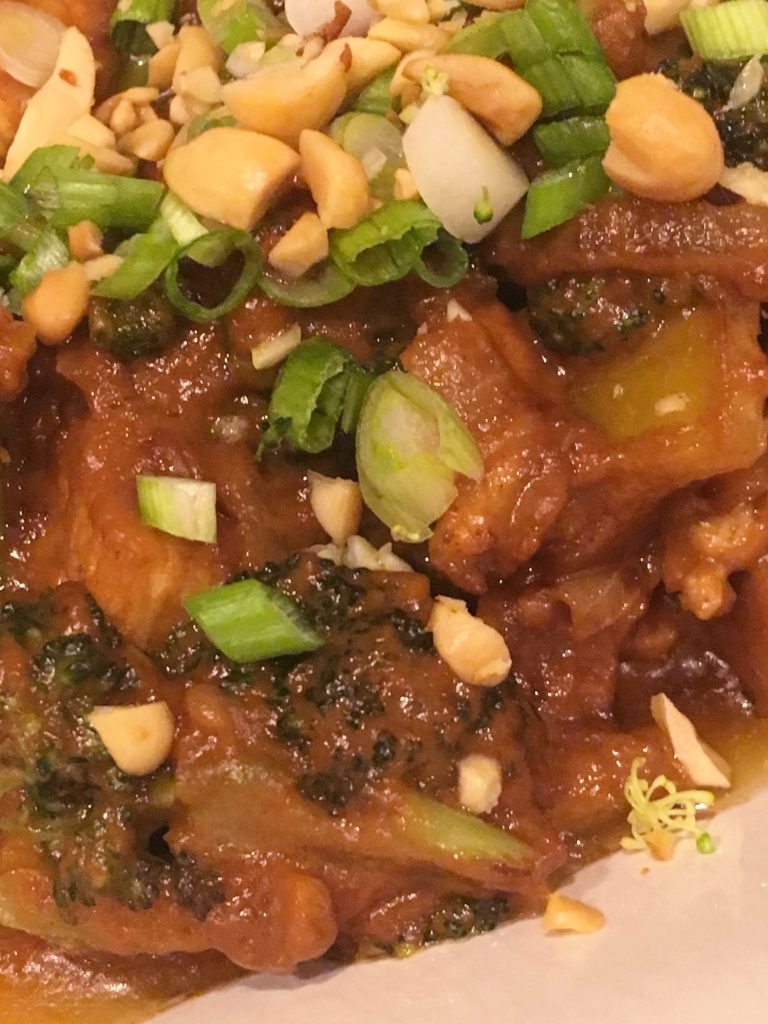 I modified her recipe by frying tofu. I like the texture better that way. My kids ate this "sauce-less" although I think they were missing the best part. Still, they ate it. With the sauce, it was fantastically delicious! It goes great over steamed rice, so start that going first and the timing (25 minutes) will be about perfect with the prep work and all.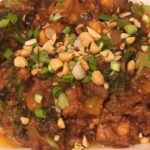 Print Recipe
Broccoli and Tofu with Peanut Sauce
Ingredients
Peanut Sauce
3/4

cup

peanut butter

3/4

hot water

6

Tbs

rice vinegar or cider vinegar

3

Tbs

soy sauce

3

Tbs

molasses or honey

a

pinch

cayenne pepper, to taste
Everything Else:
1

lb

firm tofu, cut in 1" cubes

1-2

Tbs

oil

1

lb

broccoli, trimmed ,cut in bite-sized pieces, stems separated

2

Tbs

oil

1

large onion, chopped

2

Tbs

minced ginger

2

Tbs

minced garlic

1/2

tsp

salt

2

green onions, thinly sliced

chopped peanuts
Instructions
Mix all the peanut sauce ingredients together and set aside.

Do all your chopping and mincing everything is ready when you start cooking.

Heat 1 Tbs oil in a large deep skillet (or wok) over medium high heat. Stir fry the tofu until lightly browned. Remove to a bowl.

Heat the other Tbs oil. Add the onion and stir-fry a few minutes.

Add the broccoli, ginger, garlic, and salt. Stir fry 5 minutes or so, until the broccoli is crisp-tender and bright green.

Stir in the tofu and cook another minute. Pour the peanut sauce over it and heat through, just another minute or two. Serve over rice, topped with sliced green onions.
This was really flavorful, very quick and easy to throw together.