The basis for both of these came from a couple of different issues of Cooking Light.
First up was a slaw with cabbage, cilantro and green onions. Very mild actually and a nice alternative to the mayonnaise based slaws. I added it right to my tacos, plus had more on the side.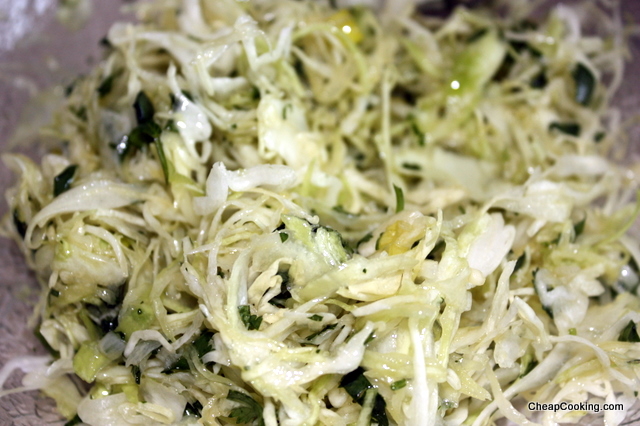 Cabbage Slaw with Cilantro
This cabbage slaw is great on fish tacos and also good as a side dish with other things.
Ingredients
1.5

cups

angel hair cabbage slaw

1/2

cup

sliced green onions

1

Tbs

lime juice

1/4

cup

chopped cilantro

1-2

Tbs

olive oil

1/4

tsp

salt
Instructions
Mix everything together. Doesn't get much simpler!
I also made flank steak tacos with this flank steak rub. I had some perfect avocados from the farmer's market and made up a little salsa with cherry tomatoes. I added the cabbage mix right into the tacos.
Save