Mother's Day feast yesterday.  We couldn't decide between grilled steak or grilled salmon so did both!  I also had some Yukon gold potatoes that I sliced and cooked in some olive oil and butter with a bit of chopped garlic, rosemary, salt and pepper.
I also made a garlic and rosemary rub for the steaks, rubbing it on before grilling.
The rappini was just steam sauteed in olive oil, with more garlic.  Neither of us were crazy about it though so I'm not including that recipe!
The salmon was very simple. I put it on a tray of foil, rubbed olive oil all over it, then sprinkled with salt and pepper.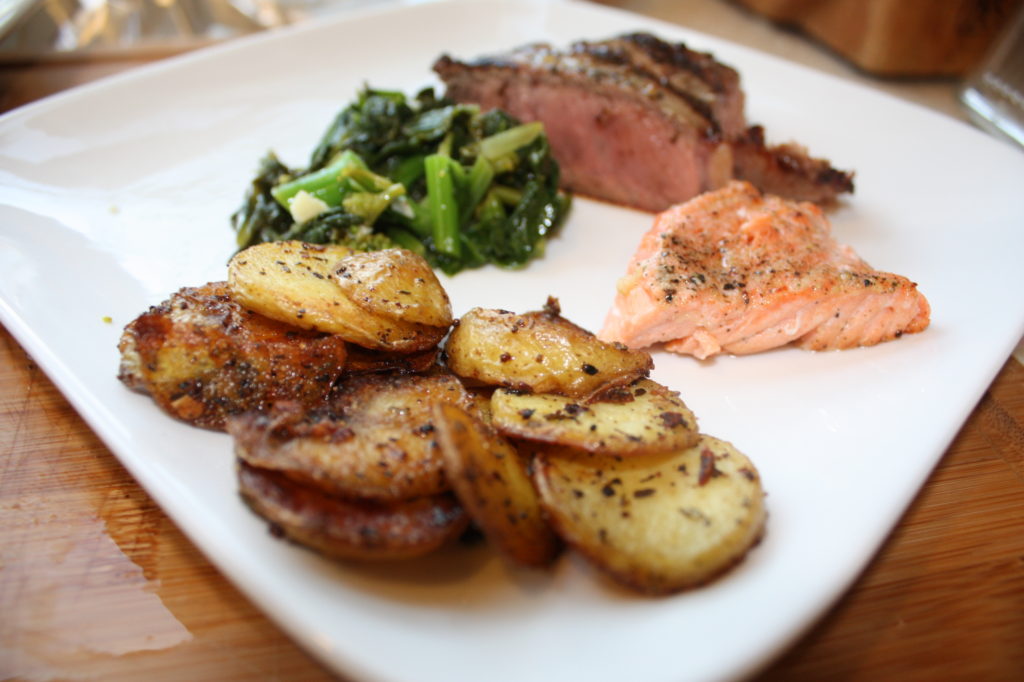 Save