This came from Placer County Real Food From Farmers Markets: Recipes & Menus for Every Week of the Year
, which a dear friend from Placer County gave me!  It has menus and recipes from weekly dinners that were made primarily from food purchased at their farmer's market throughout the year.  My youngest loves Brussels sprouts and is happy to have them roasted with red potatoes, with or without a bit of bacon.  I was thumbing through this cookbook and saw their idea for adding some honey and herbs d' provence. Definitely a hit!  I like to keep the Brussels sprouts either whole or cut in half lengthwise so there is more surface to roast.  I tried shredding them once and neither of us liked the texture.
Toss the Brussels sprouts with a bit of oil and salt and pepper, then roast at 400 F until done, about 20 minutes.  Warm up a bit of honey with some herbs d' provence and pour over the sprouts.   Delicious!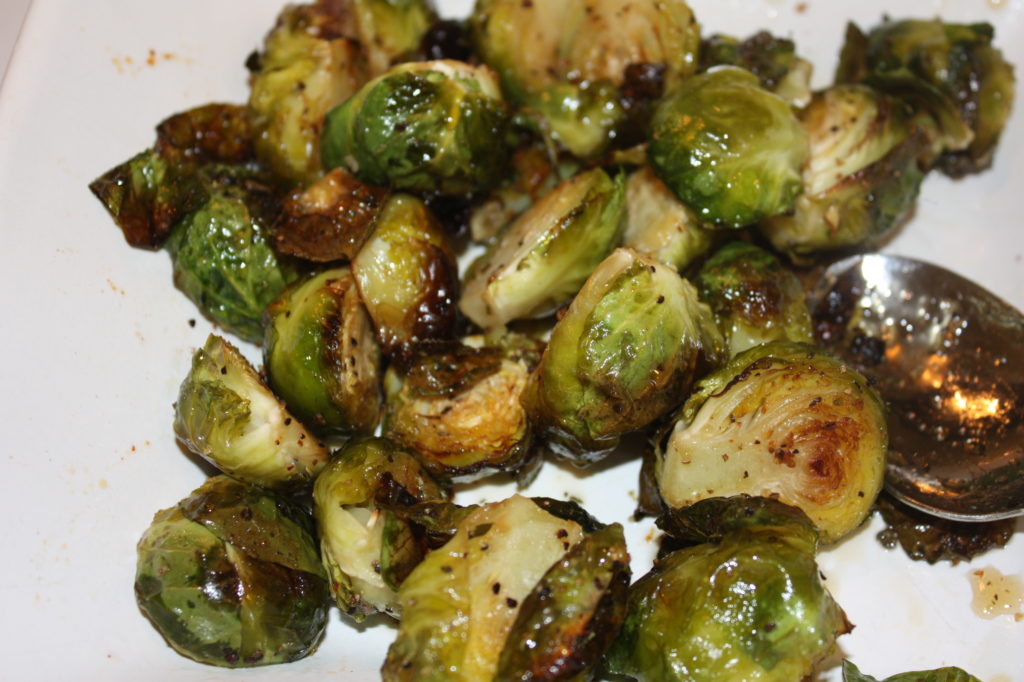 These sprouts were not from my garden but I do have some growing!
Save