Every Thanksgiving my mother makes creamed onions, which are delicious and a wonderful treat. But heavy. I saw this recipe for sweet and sour onions in Lidia Cooks from the Heart of Italy (affiliate link) and thought they might be a healthier alternative. I made them last night and let me just say they are not just an alternative but a really, really good side dish that will be showing up way more than once or twice a year at my table!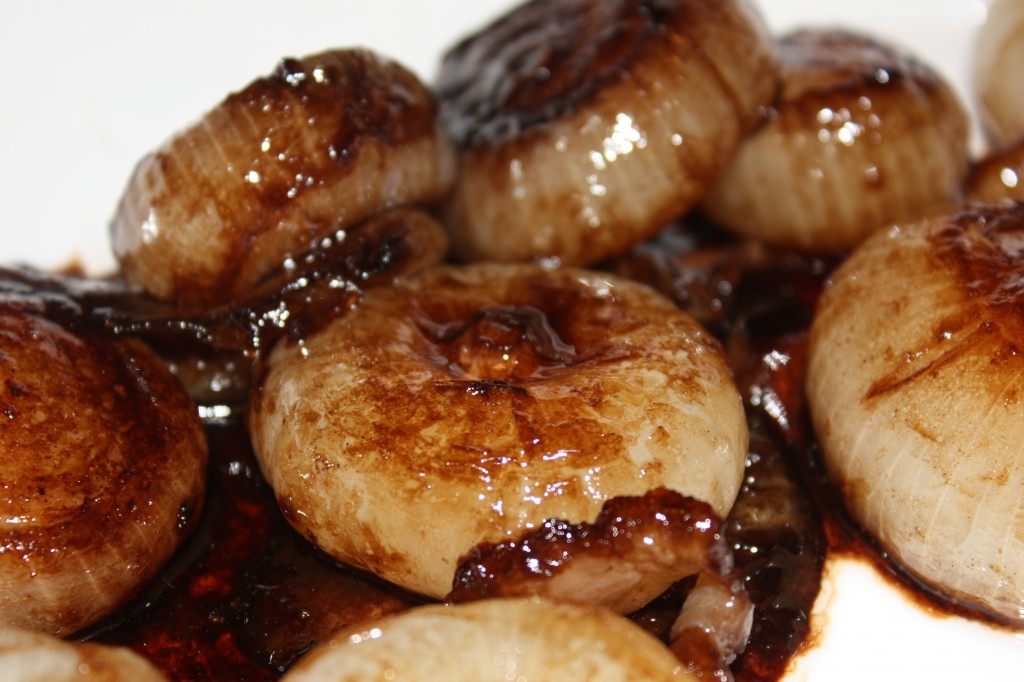 I found cipolline onions at the grocery store, which is what the recipe calls for. I don't remember seeing them before. They're slightly larger and more oval than the small white boiling onions we use to make creamed onions. Lidia says this dish freezes well or you can keep the prepared onions in the refrigerator for a week or two so they are a great make-ahead side dish.
Sweet and Sour Onions (Cipolline en Agrodolce)
These sweet and sour onions make a great appetizer or side dish.
Ingredients
2

pounds

cipolline onions, peeled

and left whole

3

Tablespoons

butter

1 1/2

teaspoons

kosher salt

1/2

cup

balsamic vinegar

1-2

Tablespoons

sugar
Instructions
Bring water to boil in a saucepan large enough to hold all the onions. When the water starts boiling, add the onions, bring back to a boil and cook until tender, about 20 minutes. Use a small paring knife to pierce them and make sure they're soft all the way through. Drain the onions in a colander.

Heat the butter in a large heavy skillet over medium-high heat. Add the onions and stir to coat them with butter. Season with salt and cook, stirring frequently, until caramelized, about 5 minutes.

Add the vinegar and sprinkle the sugar over the onions. Shake the skillet back and forth to make the onions roll around a bit. Bring the vinegar to a boil and cook another 5 minutes, until the syrup thickens slightly.

Serve warm or at room temperature with the syrup drizzled over the onions.