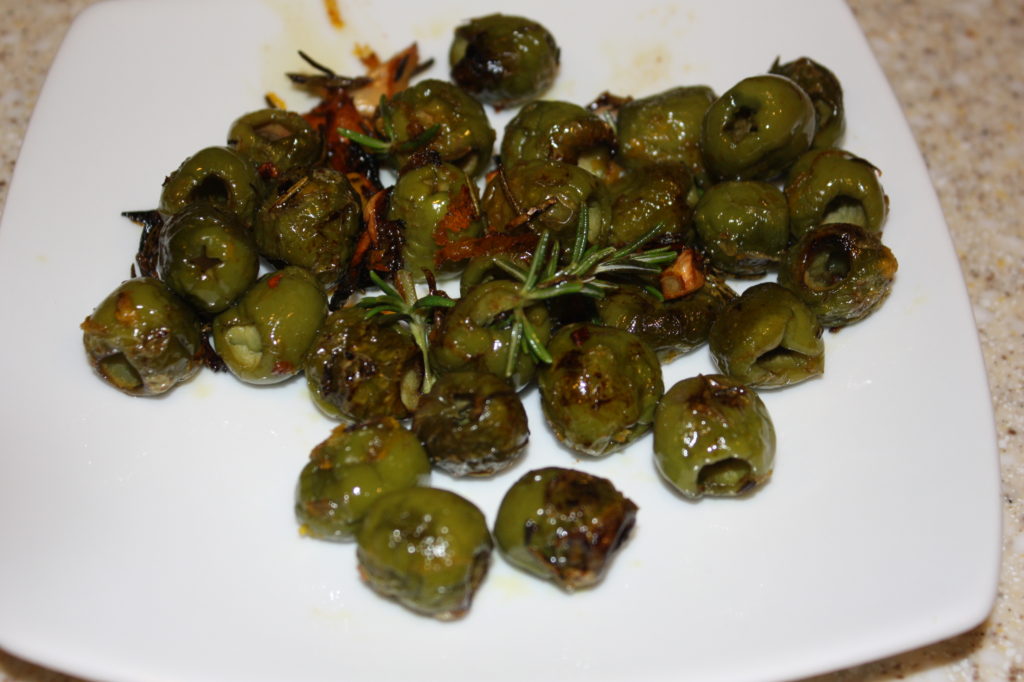 These roasted green olives are cooked with orange zest and juice, garlic slices, rosemary sprigs, olive oil and crushed red pepper flakes. They are fantastic served warm but also delicious left over the next day and served at room temperature. I could not stop nibbling on them and am about to make another batch because the first batch is all gone!
The original recipe came from Lidia Bastianich's Celebrate Like an Italian. (Amazon link)  She also had fennel powder and fresh thyme sprigs but they were amazing in this simplified version. I used a jar of Castelvetrano olives, a large green olive from Italy, which is what she recommended but said any meaty olive will do. I made these with pitted olives.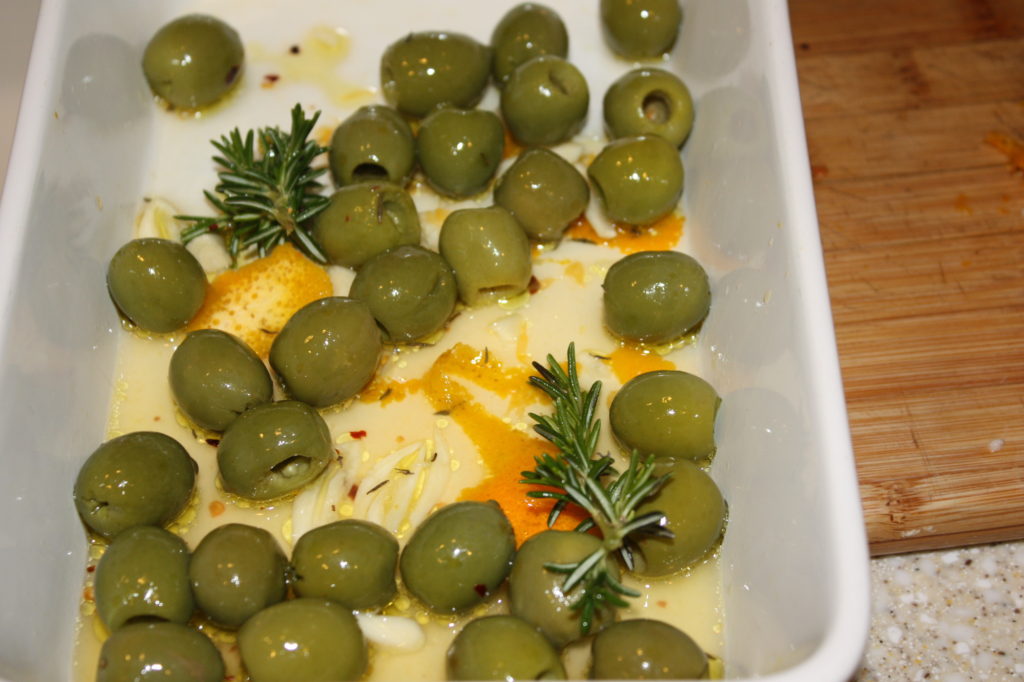 Roasted Green Olives with Orange and Rosemary
Ingredients
2

oranges

1

pound

large green olives

3

Tablespoons

olive oil

3

sprigs fresh rosemary

3

cloves

garlic, peeled and thinly sliced

2

pinches

crushed red pepper flakse

2 sprigs fresh thyme

1/4 teaspoon fennel powder
Instructions
Preheat your oven to 400 F.

Grate the zest of one orange and use a vegetable peeler to peel big strips of orange peel off the second. Juice both oranges.

In a 9×13 baking dish, stir together the olives, olive oil, 2 sprigs of rosemary (and thyme if using), the larger pieces of orange zest you removed with a peeler, orange juice, garlic and one pinch of crushed red peppers.

Bake about 30 minutes, stirring and tossing the olives every ten minutes.

Remove the olives from the oven and add the fresh rosemary leaves off the third sprig. Sprinkle with the finely grated orange zest, (fennel powder if using) and another pinch of red pepper flakes. Toss and serve.