I have been binge-watching Pati's Mexican Table on Netflix lately. Several seasons of her show are available for free if you're a Prime member. Then I bought her cookbook of the same name. One of the first things I made from the cookbook was her Charred Tomato Salsa. I love pico de gallo but sometimes I like a little variety and this salsa fit the bill.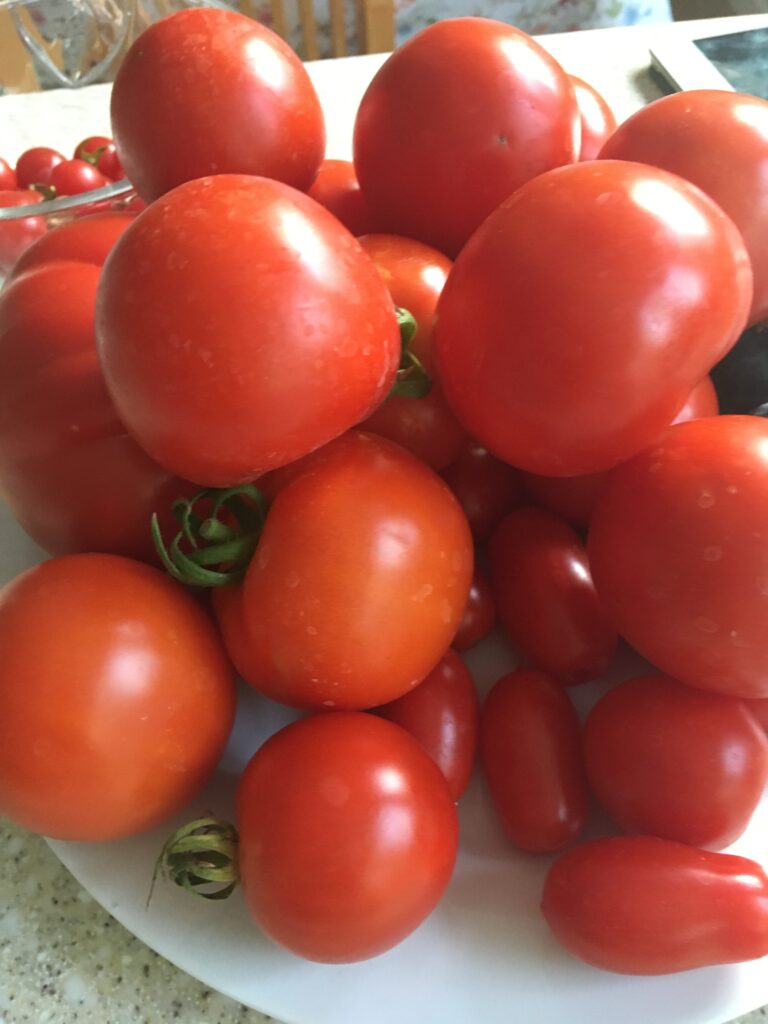 It started because Pati's Mexican Table, the book, was voted as Cookbook of the Month (COTM) on Chowhound. Every month members nominate cookbooks they want to cook from, then we vote for one out of the most nominated books. Then we all try to cook from the cookbook, post pictures and write up our experiences cooking. It's been a great way to discover new cookbooks and I've tried recipes I might not otherwise have tried.
I have a lot of tomatoes in the garden this year. I mostly eat them just sliced on toast or with pasta or on pizza, but I do cook some of them. And this charred tomato salsa from Pati Jinich may become a new favorite way to eat tomatoes!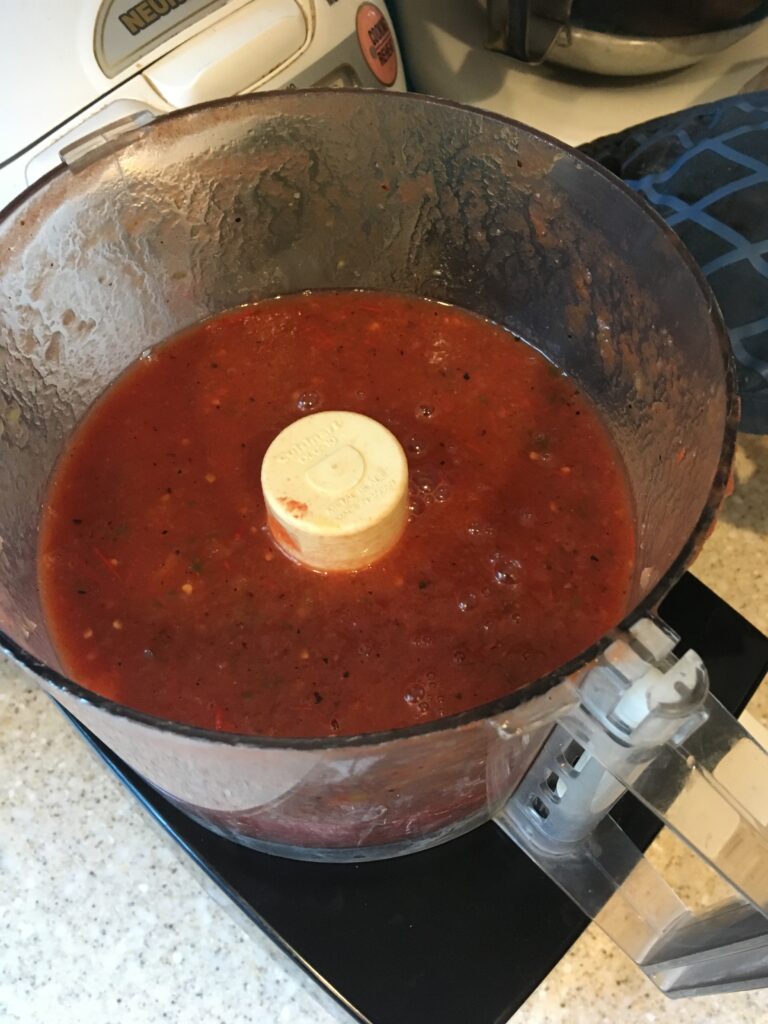 I've eaten this salsa with chips. I've added it to burritos and tostados. And I've made chile rellenos with it. All fantastic!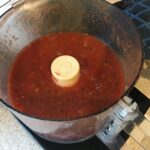 Print Recipe
Charred Tomato Salsa
Ingredients
1

pound

ripe tomatoes

1

garlic clove, unpeeled

1

1/4" thick slice of large white onion

1

jalapeno or serrano

3/4

tsp

kosher salt or to taste
Instructions
Put the tomatoes, garlic, onion and chile on a baking sheet and broil 5 minutes. Pull the baking sheet out and turn everything over.

Put the baking sheet back under the broiler and broil another 5-7 minutes. The tomatoes should be charred and a bit mushy.

NOTE: If you don't want to broil them, you can char everything in a cast iron or other heavy skillet.

Take the skin off the garlic clove then it in a food processor, along with the onion slice, the tomatoes and any juices, salt, and half of the jalapeno.

Blend until smooth and then taste for heat. Add the other chile if you want it hotter.