I made the best lunch the other day: a corn quesadilla with avocado and salsa.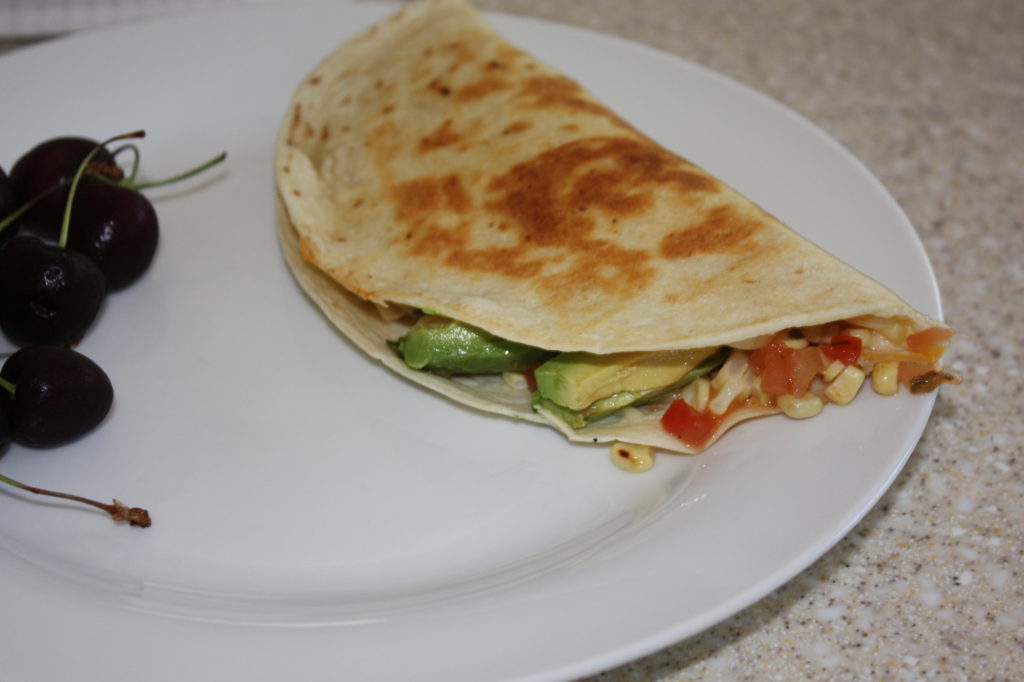 The corn was leftover grilled corn on the cob. If you don't have any leftover corn, you can cut the kernels off and saute them quickly in a pan like I did with these corn and zucchini chalupas.
Just heat a flour tortilla and scatter some grated cheese on top. I used a mixture of Jack and Cheddar. Then spread the corn kernels about and let the cheese melt and the corn heat up. Top with some sliced avocado and salsa.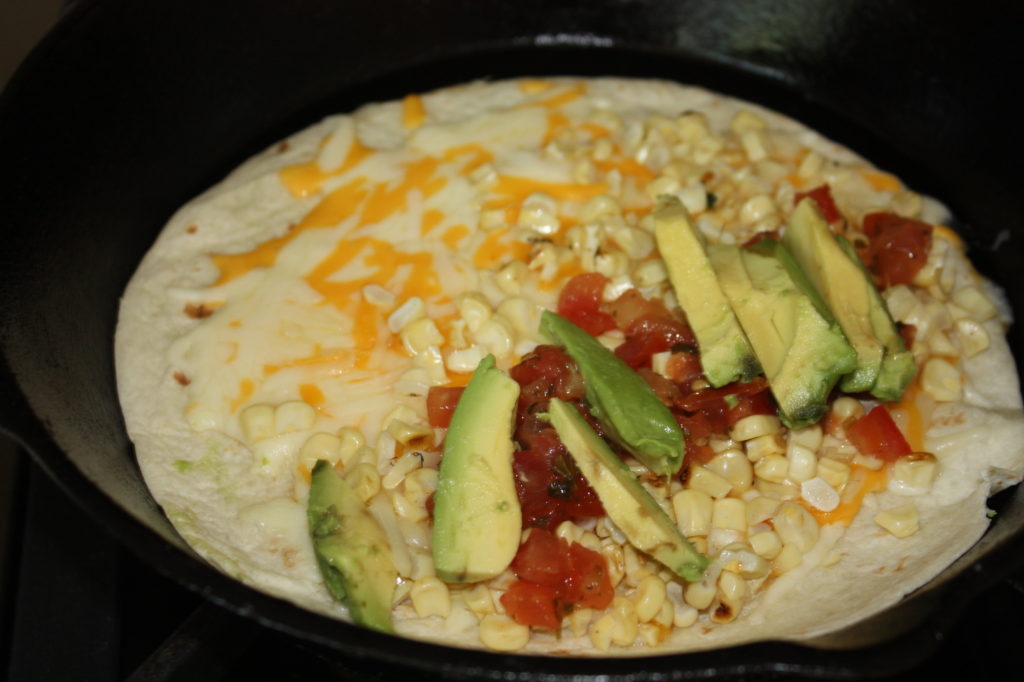 Then fold it in half and eat!