Another chop recipe, because I find it easy to downsize recipes to one or two servings. This is from The Soprano's Family Cookbook. I wouldn't have thought to look there for a pork chop recipe but I am using Eat Your Books, which lets you search through all the cookbooks you own. Anything with pickled peppers catches my eye so I thought I'd try this. It's very simple but the peppers add a lot of flavor. I used some from a jar labeled mild pepper rings. I like to add them to pizza, too. And egg salad sandwiches.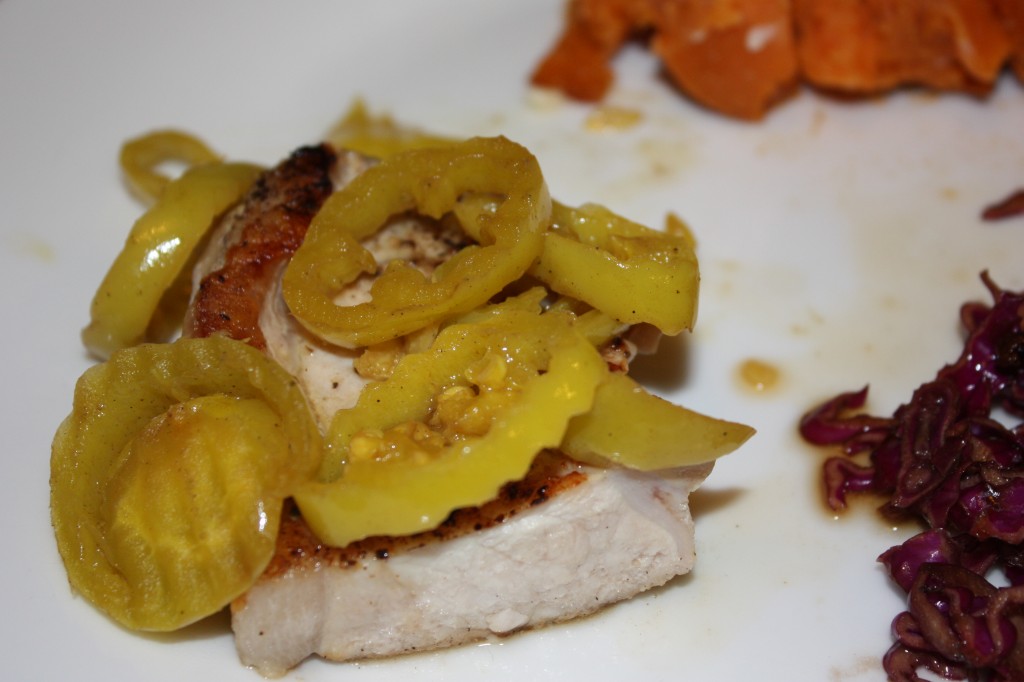 Pork Chop with Vinegar Peppers from The Soprano's Family Cookbook
Mild pickled peppers add a burst of flavor to a simple pork chop.
Ingredients
a bit of oil

1

pork chop, about 1″ thick

salt and pepper

1

clove

garlic, crushed

1/2

cup

sliced mild pickled peppers plus 1 Tablespoon of their juice
Instructions
Heat a bit of oil in a small skillet over medium-high while you salt and pepper the pork chop. When the oil is hot, add the chop and brown it on both sides.

Lower the heat to medium and add the garlic, then cover the pan and cook until the chop is done, about 5-8 more minutes. Put the chop on your plate.

Add the peppers and their juice to the pan and cook, stirring, a minute or two, just until the peppers are heated through. Spoon onto the chop and serve.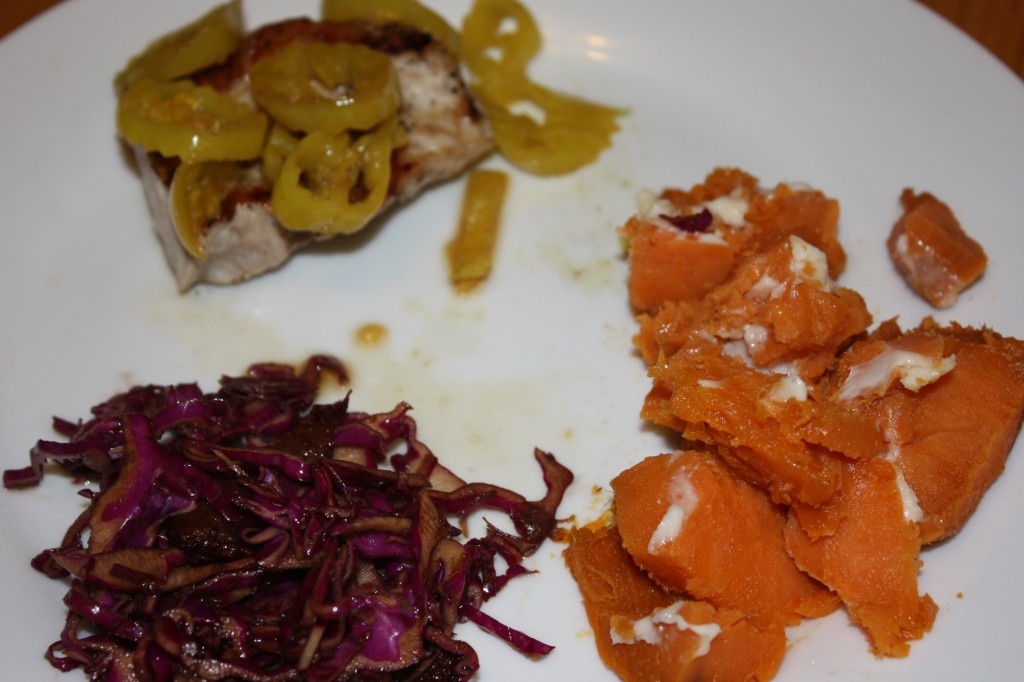 This went great with some baked sweet potato and a simple red cabbage and bacon salad.