This was labeled as "Boston Market Spicy Rice" but was not very spicy. I did leave out the diced pimientos the original recipe called for but they would hardly add much spice!  This was quite good though. The addition of the orzo made for a nice change in texture from plain rice. Definitely a hit with the kids.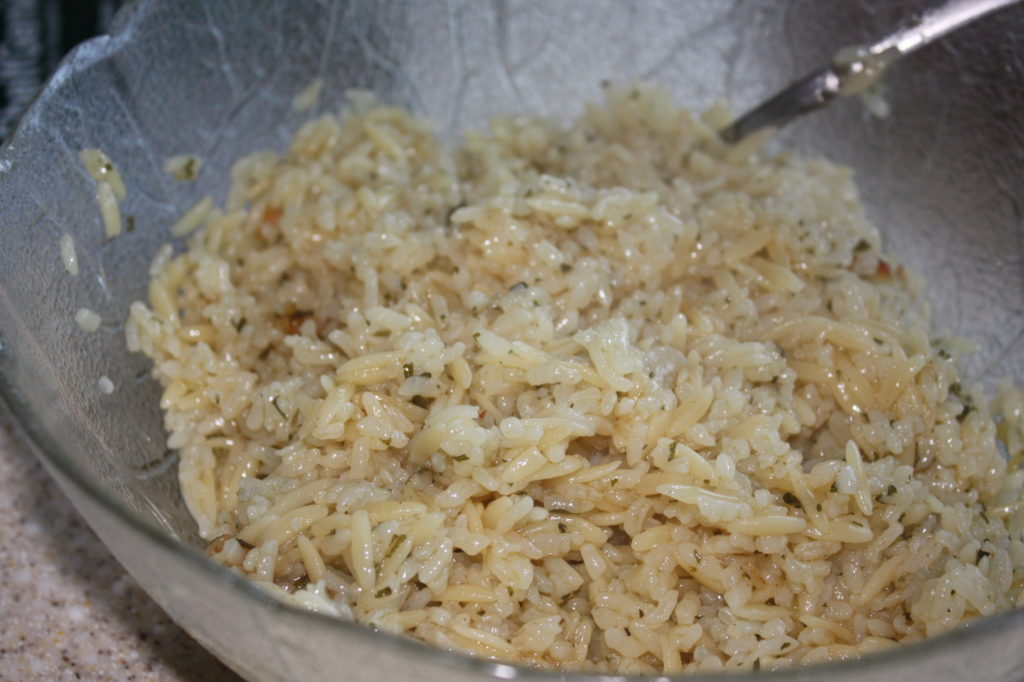 Orzo with Rice
Ingredients
1/4

cup

olive oil

might try 1/8 next time

1/4

cup

orzo

3/4

cup

rice

1

Tbs

finely chopped pimento

didn't have any, so left it out of mine

1/2

tsp

celery leaf flakes

1

tsp

dried parsley

1/4

tsp

dry mustard

2

cups

chicken broth

1/2

tsp

salt

pepper to taste
Instructions
If you want, just dump everything but the salt and pepper in a saucepan, bring to a boil, stir, put the cover on and lower the heat to a very low simmer. (He even says turn the heat off, and then let sit for 15 minutes, fluffing with a fork every 5 minutes.) Taste and add salt and pepper as needed.

What I did: heat the oil in a rice cooker and saute the rice and orzo,t then add the rest of the ingredients and restart the rice cooker.
Save