As so many bloggers seem to do periodically, I've taken an unplanned and unannounced absence from writing here but I'm back with a recipe for  Grapefruit Punch for your next party!
I've still been cooking–because that's what I do.  But I seem to have been repeating recipes and cooking really ad hoc.  Cooking for one is a different kettle of fish for sure.  I appreciate the hens even more because an omelet makes a nice dinner for one. As does a baked potato, topped with either very simple things or sometimes a fried egg.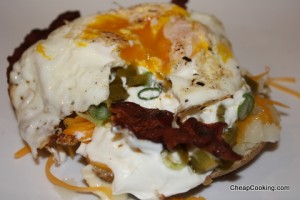 But I just threw another graduation party and was busy cooking for that! My eldest graduated from college (a semester early) and is now starting on earning her elementary school teaching credential. I'm so proud!
She mixed up this punch, which was a big hit at the party.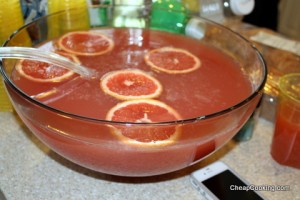 Grapefruit Punch
Ingredients
1 46-

ounce

can pineapple juice

1 64-

oz

bottle of Ruby Red grapefruit juice

2

liters

ginger ale

1 12-

oz

can frozen pink lemonade concentrate

2

Tbs

lemon juice

slices

of fresh grapefruit for garnish
Instructions
Mix all the ingredients together and garnish with grapefruit slices. It helps to add a really large chunk of ice or frozen juice to keep it cold.
We also had tons of cut veggies and various dips, including our family's traditional dill dip. There's rarely a Lawson gathering without it.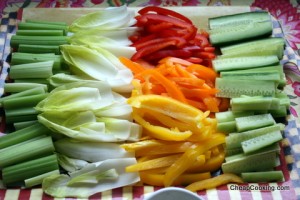 I also made a variation of this broccoli and cauliflower salad, which had no vinegar, sugar or cheese.  I'm not sure which I like better.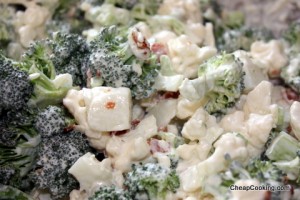 I will try to post more regularly. I just bought myself several new cookbooks, including Jerusalem: A Cookbook
(affiliate link). The first dish I tried, chicken roasted with slices of mandarin oranges, was delicious. And the vegetable recipes really have me excited.  I recently saw a Middle Eastern market nearby which I plan on exploring soon.
I hope you all had a wonderful month and are looking forward to a wonderful 2013.
Save
Save